Join the Denver Network in celebrating Jewish women leaders in our community at our 2nd Annual Women to Watch Colorado!
Women to Watch Colorado brings JWI's 18+-year Women to Watch tradition of recognizing the country's most inspiring Jewish women leaders to the local level. Building upon the success of the first Annual Women to Watch Colorado, this event brings together community members of all backgrounds to celebrate dynamic Jewish women making a difference in Colorado communities and beyond.
The proceeds from Women to Watch Colorado contribute to JWI's National Library Initiative, working towards our goal of building 100 fully-furnished libraries for children in domestic violence shelters. If you can not attend Women to Watch Colorado but would like to support the library being built in Denver, please donate here. Please note that you would like your contribution to go towards the Denver library in the donation form.
Tickets
Early-Bird (through Monday, August 26th): $15 for Members / $30 for Non-Members
After August 26th: $18 for Members / $36 for Non-Members
At the door: $20 for Members / $40 for Non-Members
Sponsorship
All sponsorships are 100% tax deductible.
Deanna Bratter is the Senior Director of Sustainable Development for Danone North America, the largest public benefit corporation and the largest Certified B Corporation in the world. Deanna drives the company sustainability strategy and programs to support the interconnectivity between the health of people and the health of the planet; and works to amplify the positive impacts of sustainability as critical to business success.
Deanna oversees the organization's nature and sustainability focus areas including commitments to advancing regenerative agriculture, water stewardship, carbon reductions, improving packaging, and supporting people and communities.
Prior to Danone North America, Deanna led Corporate Sustainability for WhiteWave Foods where she began in 2005.
She takes her skills out into the Non-Profit world as board member driving positive impact for women's and children's health, organic urban agriculture and climate action with Vitamin Angels, Growing Gardens and The Climate Collaborative.
Originally from South Florida, Deanna has been residing in beautiful Colorado for more than 15 years. As a mother of three, lover of nature and believer in the power of change, she embraces Tikkun Olam and the idea that we each have a responsibility to deliver acts of good which can lead to transformational change toward a better and more just world.
Rabbi Rachel Kobrin is the spiritual leader of Congregation Rodef Shalom. Prior to moving to Denver last summer, Rabbi Kobrin served as the spiritual leader of Congregation Adath Jeshurun in Elkins Park, PA and the associate rabbi of Congregation Agudas Achim in Austin, Texas. While in Elkins Park, she also built Moed — a soulful and engaging grassroots satellite of her home congregation —located in the heart of Center City, Philadelphia, and while in Austin, she built Selah — a similar satellite community in South Austin.
A native of Rochester, NY, Rabbi Kobrin attended the Ziegler School of Rabbinic Studies at American Jewish University in Los Angeles, CA. There she received her rabbinic ordination and master of arts degree in rabbinic studies, as well as the USCJ award for congregational leadership in 2009. Rabbi Kobrin is active in many aspects of Jewish life and Jewish thought, including as a CLAL Rabbis Without Borders Fellow, a JOIN for Justice Clergy Fellow, and a contributing writer for MyJewishlearning.com huffingtonpost.com, and The Denver Post, among other publications and websites.
Originally from Los Angeles, CA, Hadassah Wasserman and her husband moved to Denver in 2000, and are the proud parents of four children. Hadassah received a master's degree from The University of Denver Graduate School of Social Work. For the past 15 years, she has been an oncology social worker at Children's Hospital Colorado, where she works with children (and their families) who have been diagnosed with leukemia or lymphoma. Her work focuses on adjustment to illness, navigation of the healthcare maze, and coping with grief and loss.
Hadassah is a grandchild of holocaust survivors. From her resilient grandparents, she has learned about triumph over adversity and that the observance of Judaism is to be cherished and never taken for granted.
She is particularly honored to be chosen by a Jewish organization that recognizes the achievements of her sisters - fellow Jewish women.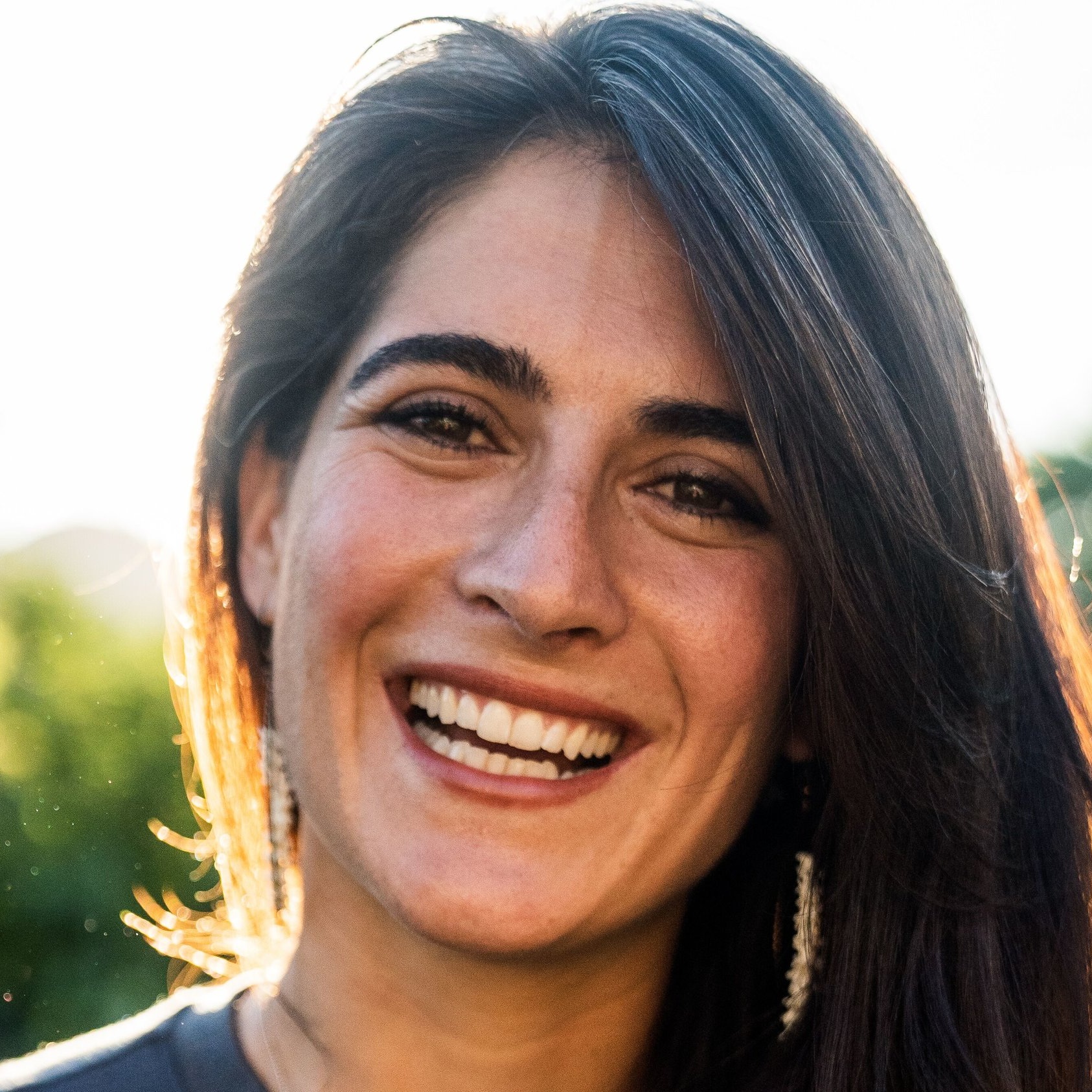 Catherine de Medici Jaffee
Catherine (Cat) Jaffee is a National Geographic Explorer and Founder of House of Pod. Originally from Colorado, Cat worked as a producer, researcher, Fulbright scholar, (and Honey Tour Operator!) in Japan, Turkey, and the South Caucasus for the last decade. In 2017, Cat opened House of Pod, a community recording studio and podcast incubator in Denver to support a growing podcast community in Colorado. Cat also started the non-profit audio education organization, Amped. Since House of Pod and Amped launched their programming, they have gathered over 1,000 podcasters in the front range to learn about podcasting, to start their own shows, and to provide each other with peer support and connections. House of Pod has directly contributed to or launched 20+ new shows in Denver, including chart-topping SAPIENS: A Podcast for Everything Human, and has partnered with Amped to open Colorado's first podcast incubator for women of color, kicking-off new programming from producers of underrepresented communities. Most recently, Cat was awarded a National Geographic Storytelling Grant to join the Okavango Wilderness Project to train and support their team in launching a new podcast series in 2020.
Moderator
Dafna Michaelson Jenet represents Colorado's House District 30, which stretches from northern Aurora to rural Adams County east of Denver International Airport and back into parts of Thornton and Commerce City, where she resides. Representative Michaelson Jenet serves on the House Education and Public Health Care & Human Services Committees (vice chair), as well as Legislative Audit Committee, and this is her second term as a Colorado State Representative. She has also been selected to serve as the chair of the School Safety Committee, which will be convening this Summer and Fall to address the safety of youth in Colorado's schools. Rep. Michaelson Jenet's legislative work primarily focuses on youth, particularly education, foster care youth, and youth mental health, as well as healthcare access. Prior to her work in the legislature, Rep. Michaelson Jenet worked in the non profit sector, and as an entrepreneur and author. Representative Michaelson Jenet has an MBA from the University of Denver's Daniels College of Business and a bachelor's degree from Yeshiva University's Stern College for Women. She and her husband have three children: Eytan and Gavriella Michaelson and Ryan Jenet, an active-duty U.S. Marine.
Tamara Berkman
Alyson Dinkin
Sally Hammer
Rebecca Leder
Tracey Ludmar
Masha Myslovskaya
Tanya Nathan
Leora Rothenberg
Meryl Suissa
Brandi Wolff