JWI's Clergy Task Force on Domestic and Sexual Abuse in the Jewish Community is proud to present a three-part series of free webinars for rabbis and cantors, addressing sexual harassment within synagogues. Each event will provide scenarios for discussion and concrete strategies to use within your own setting. A recording of each webinar will be provided to participants.
Conversation 3: Shifting the Culture: Policies and Practices to Create Safe Spaces
Commissioner Chai Feldblum
U.S. Equal Employment Opportunity Commission (see bio below)
Co-Chair, Clergy Task Force on Domestic and Sexual Abuse in the Jewish Community
Chair, Training Committee, Clergy Task Force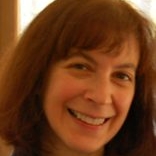 Chai Feldblum has served as a Commissioner of the U.S. Equal Employment Opportunity Commission since 2010. Prior to her appointment to the EEOC, Commissioner Feldblum was a Professor of Law at Georgetown University Law Center for 18 years and prior to that, a lawyer with the national office of the ACLU. During those years, she played a leading role in drafting and negotiating various laws and bills, including the Americans with Disabilities Act of 1990, the ADA Amendments Act of 2008, and the Employment Nondiscrimination Act. At the EEOC, Commissioner Feldblum has focused on a range of employment civil rights issues, including disability rights, pregnancy accommodation, and protection of LGBT people under Title VII. Starting in 2012, Commissioner Feldblum began to focus on harassment prevention. Together with her colleague Victoria Lipnic, she co-chaired a Select Task Force on the Study of Harassment in the Workplace in 2015 and co-authored and issued a report with recommendations on harassment prevention. Commissioner Feldblum clerked for Judge Frank Coffin of the First Circuit Court of Appeals and for Supreme Court Justice Harry A. Blackmun. She received her J.D. from Harvard Law School and her B.A. from Barnard College. She grew up in Washington Heights in NYC and comes from a long line of Rabbis, Hasidic on one side and Litvak on the other.
Rabbi David M. Rosenberg serves as Co-Chair JWI's Clergy Task Force to End Domestic Abuse in the Jewish Community. He is the Coordinator of Jewish Educational Services and Orthodox Community Liaison at Jewish Child & Family Services (JCFS) of Chicago. David co-facilitates the Orthodox Network, a collaboration of social service providers in Jewish agencies, and is a member of Jewish Community Abuse Resources, Education and Solutions (JCARES). In August 2018 he received JCFS' Ken Jacobson Award for Professional Excellence, the agency's most prestigious professional award. He has taught for the Florence Melton School of Adult Jewish Studies since 2016 and serves as Rabbinic Scholar of Young Israel of West Rogers Park in Chicago. Previously, he served as Rabbi of Congregation Beth Tefilah in London, Ontario, and as Executive Director of the Newberger Hillel Center at the University of Chicago. David received his BA in Russian and East European Studies from Yale University and a master's degree in Bible and rabbinical ordination from Yeshiva University. While a rabbinical student, he was a Graduate Fellow of the Wexner Foundation. He is a member of the Rabbinical Council of America, the Chicago Rabbinical Council, and the Chicago Board of Rabbis.
Ron Muroff is a rabbi at Chisuk Emuna Congregation in Harrisburg, PA and the co-editor of The Fire Within Us - A collection of personal reflections on Jewish teachings that inspire and animate our lives. He first connected to JWI following allegations of abuse were made against the former cantor of his congregation. Ron has been involved in the Clergy Taskforce from its inception and is the chair of the training committee. Ron is a member of the Executive Council of the Rabbinical Assembly. On the Mayor's Interfaith Advisory Council, Ron works to strengthen bonds between people from different communities and combat violence.
Rabbi Donna Kirshbaum immigrated to Israel in 2013 after serving as rabbi of a Reconstructionist-affiliated congregation in Princeton, New Jersey. A longtime member of JWI's Clergy Task Force on Domestic Abuse and Sexual Assault in the Jewish Community and creator of its Holiday Guides focused on healthy relationships. Kirshbaum devotes much of her time in Israel to Women Wage Peace, currently as a member of the UN Resolution 1325 Implementation team and Resource Development teams and as editor of its update for tens of thousands of English-speaking supporters worldwide.